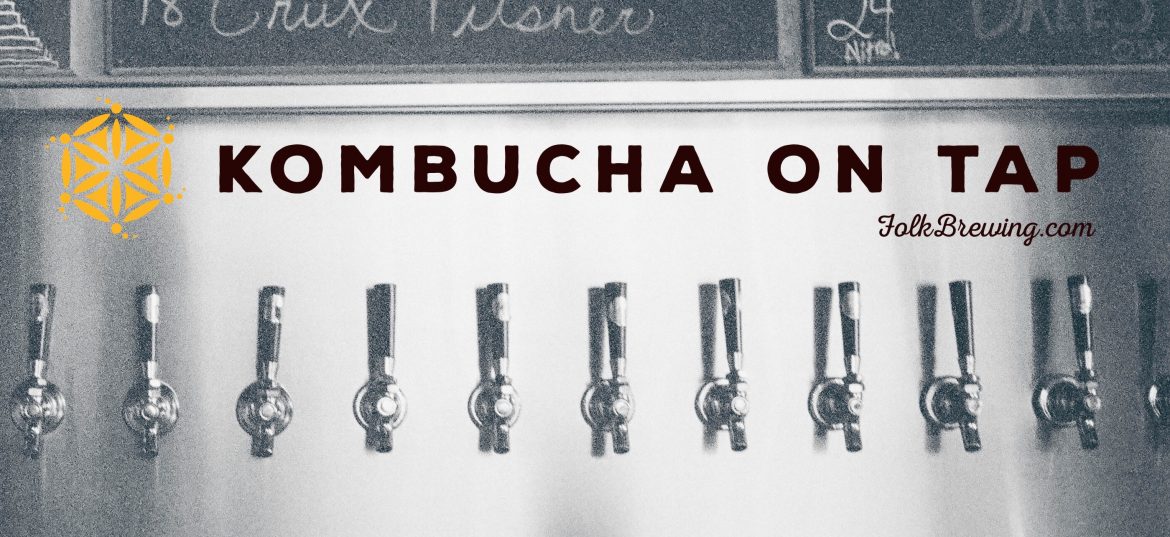 Why Kombucha on Tap?
FOLK Brewing Company – The Original Lake Tahoe Kombucha
FOLK Kombucha is available ON TAP ONLY in the Lake Tahoe/Reno area.  What sets FOLK Kombucha apart from others is that (1) we use a slow-brewing process, (2) FOLK Kombucha is hand-crafted with care in small batches from start to finish in our customized kombucha tea brewery, and (3) FOLK Kombucha is 100% authentic kombucha – in other words, we make kombucha the way it was made centuries ago – NO added vinegar, NO artificial flavors or extracts, and NO pre-pressed juices. To flavor our teas, we only use whole food ingredients, flowers, roots and herbs. Our Brewmasters, Brett and Doug, are two well respected chefs with extensive culinary backgrounds. They have the skill and expertise with kombucha to harmonize ingredients and create alchemical flavor profiles that are absolutely unique to FOLK Kombucha.
Each recipe starts with a blend of pure filtered Lake Tahoe water, certified organic teas and certified organic cane sugar. To this they add some Mother-powered Love in the form of a SCOBY, a touch of brewer mojo, and carefully selected flowers, fruits, culinary herbs and roots to impart an ancient, energetic DNA unique to each flavor. The probiotic magic happens in the fermentation process that takes place in variable capacity stainless steel fermentation barrels in our fermentation room.
Why do we sell on tap only?  Well, we have a few reasons, including:
FOLK Kombucha on tap offers the freshest product available on the market!  The total time that it takes from kegging to the time the our professional tap-slingers pour you a refreshing, effervescent glass of FOLK, is a matter of days.
Currently, our only packaging is reusable, food grade, stainless steel, 5-gallon kegs.  We do not use one-way plastic kegs.  We do not create labels or packaging, since we are selling a bulk product.  We feel that kombucha on tap is a very eco-friendly alternative to other beverage options.
Serving kombucha  on tap preserves the integrity of the product. Since we self-distribute, we are able to ensure the product is delivered directly to the customer's refrigeration or installed immediately on tap.  If we did not self-distribute or if the product were in bottles or cans, we could not be sure that the product remains in the best conditions possible – for the best tasting kombucha.
Kombucha on tap is a great alternative to beer and wine, and it's also an amazing and cost efficient cocktail mixer – our whole food ingredient profiles pair perfectly with a variety of spirits, and with the pull of a tap and an added garnish, you have a flavorful cocktail option in a matter of seconds – great for bars, breweries, and restaurants.  Many of our customers tell us that FOLK outsells craft beer 2-1 and even 3-1.
Cheers and here's to the Power of the FOLK!
The FOLK Brewing Team