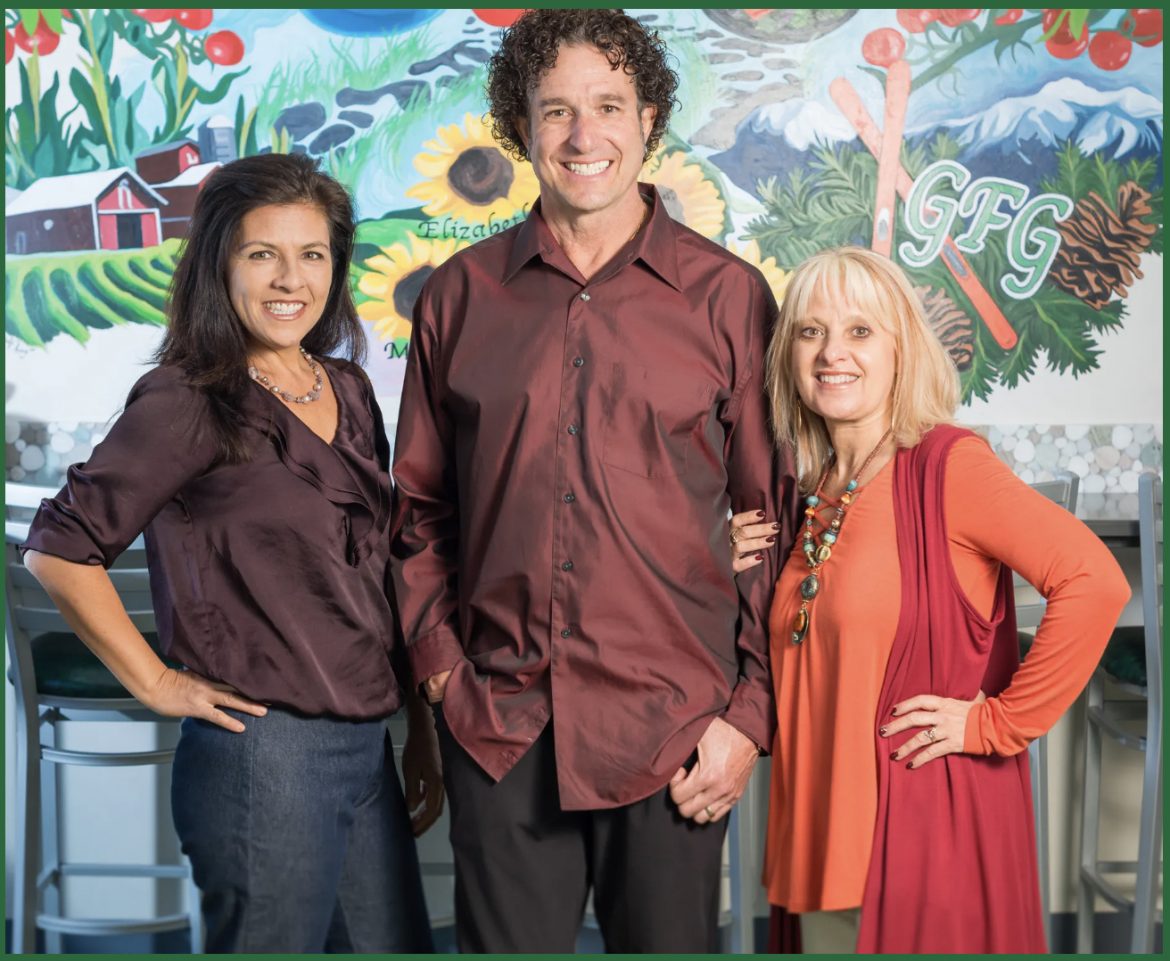 So Grateful for Great Full Gardens!
FOLK Kombucha Fresh on Tap at ALL Great Full Gardens Locations
The folks at FOLK Brewing Company are truly grateful to be flowing fresh on tap at all four Great Full Gardens locations in Reno!!
Gino & Juli Scala are the founders & birth parents of Great Full Gardens. Gino brings years of experience in both procurement and menu mastering while Juli brings a Life Coaching career to the restaurant industry. In 2013 they were joined by Cyndi Wallis who came from the holistic health world and created their raw program which includes fermentation and amazing raw creations. In 2013 Dr Sean Devlin & Dr Anne Barnett joined the team as investors & currently contribute their time on the Board of Directors. Along with the loving team of professionals, Great Full Gardens is making a difference in the community and the world one client and one message at a time. Great Full Gardens is passionate about connecting people by having restaurants that all can gather and commune.
Gino, Juli, & Cyndi along with the management team of Danae, Esgar, Manny, Zyzko, Ally, Chelsea, Pat B., Lindsey, Kristen, Pat G., and all the 120 team members in our staff, contribute to the overall high quality of their menu dishes and loving culture within our restaurants. All products are made responsibly with the highest considerations given to the health of our Mother Earth. The Great Full Gardens' Team are true visionaries when it comes to offering healthy, delicious, cuisine in a fun and lively environment!  ALL of their dishes are incredibly tasty, and you can't go wrong since they all pair perfectly with FOLK Brewing Company Kombucha on tap!  Another fun twist is their 'Chambucha' drink offering, which is a fun and creative combo of FOLK + sparkling wine.
Check out their website here: https://www.greatfullgardens.com/
Cheers!
The FOLK Brewing Team