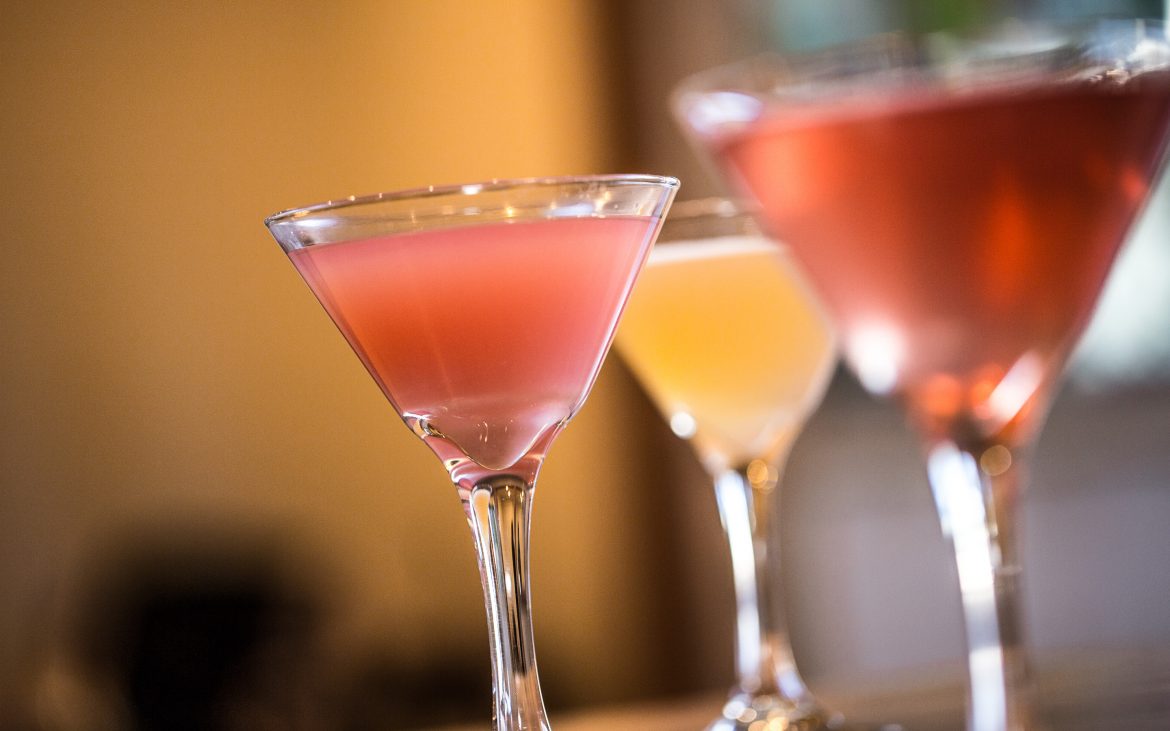 Folk Brings Flavorful Kombucha to the Sierra
See full article at: https://www.ediblerenotahoe.com/editorial/122-spring-2017/1407-spring17-flower-of-life
Evil Jungle Jamboree
(courtesy of Brett Kendall, co-owner, FOLK Brewing Co. in Stateline. Serves 1)
1 wedge Meyer lemon
3 sprigs fresh cilantro
1 ounce St.-Germain elderflower liqueur
2 ounces Botanist gin
FOLK Evil Jungle Prince kombucha
Combine all ingredients except kombucha in cocktail glass and muddle thoroughly. Add ice and stir. Top with FOLK kombucha. Garnish with cilantro sprig and Meyer lemon twist.
Jazzy Pineapple Basil Martini
(courtesy of Brett Kendall, co-owner, FOLK Brewing Company in Stateline. Serves 1)
2 2-inch pieces pineapple, cubed
2 basil leaves
2 ounces Chopin Potato Vodka
FOLK Jasmine Flower kombucha
Dry vermouth, to taste
Coat inside of martini glass with vermouth. In shaker, muddle pineapple, basil, and vodka. Fill shaker with ice and shake aggressively. Strain into martini glass and top with FOLK kombucha. Garnish with basil-wrapped cube of pineapple on skewer.
Cheers!
The Folks at FOLK Brewing Company